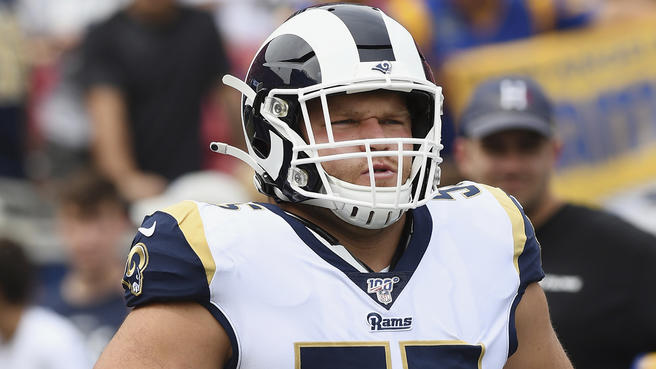 The 24-year-old is the first active NFL player to publicly recognize that he tested positive for the virus.
Allen, who is preparing for his third campaign in the league, was spending his offseason at the Rams' training facility to undergo rehabilitation treatment on a knee injury when he started to feel symptoms three weeks ago.
The Rams' training facility was closed for two weeks and cleaned thoroughly, according to a Rams spokesperson. Players who must undergo rehabilitation returned this week.
Allen told Fox Sports that he lost his sense of smell and taste and had a sore throat, fatigue and headaches. He is expected to be cleared of the virus this week.
Rams coach Sean McVay told Fox Sports that he has spoken with Allen, adding that the offensive lineman is "feeling good, he's healthy, and he's on the road to recovery."
Get all the latest Betting and Sport News updates on your social media outlets.
McVay said the team's facility was closed as soon as Allen notified the Rams that he had tested positive for the virus in an effort to ensure no one else was potentially exposed.
The symptoms lasted for three or four days when he decided to return to his doctor last week and was re-tested.
Allen tested positive again, but because of how long he has had it, doctors say he should be in the "all clear" this Thursday. Doctors have reportedly told Allen that he will regain his sense of taste and smell in the next six or eight months.
A fourth-round pick from Michigan State in 2018, Allen played a limited role on offense as a rookie. Last season, he took over as the starting center and started nine matches before suffering a season-ending knee injury. He has appeared in 22 games in his two seasons.
Although no active NFL players previously said they tested positive, New Orleans Saints coach Sean Payton and one unidentified member of the Los Angeles Chargers organization tested positive, and two others on the Chargers have shown symptoms.
Chek WagerWeb and find the best online betting site.