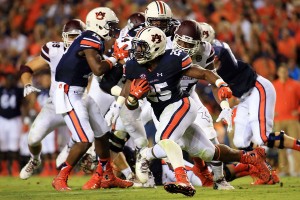 Auburn Tigers at Kentucky Wildcats
Venue: Commonwealth Stadium
Date: Thursday, October 15
Kickoff time: 6 p.m. Central, 7 p.m. Eastern
Check WagerWeb and find the best betting site!!!!
The Auburn Tigers travel to Lexington to face the Kentucky Wildcats tonight. Auburn is in the midst of a disappointing season, while Kentucky's 4-1 record is both a sign of improvement but also a bit of a paper tiger. This pivotal game serves as potential gateways to the second half of the season for both squads. A loss for Auburn will ramp up negative recruiting talking points and could impact player buy-in entering a tough four game stretch. However, Kentucky will be Auburn's easiest opponent for the next month, and getting a win now will pad Auburn's current 3-2 record before entering that grinding maw.
From College Football, Casino Betting, Racebook Gambling, WagerWeb offers you the best online gambling options, check it now!
Kentucky has not hosted a Thursday football game in 76 years, so Wildcats players have had their nationally televised matchup with Auburn circled on their calendars for a while now.
While Kentucky had a weekend off to get ready the Southeastern Conference showdown, the Wildcats (4-1, 2-1 SEC) haven't beaten the Tigers (3-2, 0-2) at home since 1966. After upsetting then-No. 25 Missouri last month, Kentucky players believe this game can help define the program's quest for respectability.
The Wildcats' challenge is avoiding stage fright against an Auburn program unexpectedly facing urgency.
Thursday's result will also direct Kentucky through one of two gateways, although both have rosier overtones compared to the path Auburn would travel with a loss. A win moves UK to five wins and almost certainly assures a post-season berth with lowly Charlotte remaining on the schedule; but importantly, a win against Auburn also opens the realm of possibility for more than six wins. That would cement a three-year reclamation project and make Mark Stoops a candidate for higher profile coaching jobs. A win would also keep Kentucky in the middle of the hunt for the SEC East crown. A loss on the other hand wouldn't be damning, but the margins will get a bit tighter going forward. The 'Cats would also miss out on the opportunity to beat a prestigious opponent on a night when they'll be the main college football game on TV.
Kentucky seeks a second straight 5-1 start and enters its first Thursday night home game at Commonwealth Stadium with a two-game winning streak. Auburn is also coming off a bye as it seeks its first conference win following losses to LSU and Mississippi State.
The Tigers have dominated this series 25-6-1 and won eight straight in Lexington, including a 37-34 victory in 2010. That was the last season the Wildcats went to a bowl game, and they've made it clear their goal is getting back to postseason.
Auburn has the same mission, but what seemed like a given when the season started is now a must-win situation for the Tigers.
Get all the latest Betting and Sport News updates on your social media outlets. Find us on both Facebook and Google+!