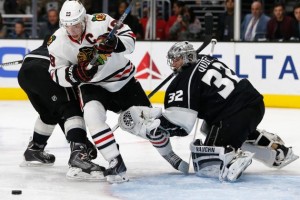 Check WagerWeb and find the best betting site!!!!
Most online betting sites offer players the opportunity to bet on which team will win the World Series, NCAA National Championship, NBA Championship, Super Bowl, Stanley Cup, and other league championships. These betting options, known as future bets, open up for betting before the season begins and remain open right until the start of semi final play.
Unlike betting on a game via point spread or total, future markets have finality to their results. Pushes aren't possible and gamblers will either lose their stake or profit.
While futures are normally bets on events to happen later in the year, they update throughout the season and postseason based on recent play. If there's a key injury or a crushing loss or string of wins, the futures' markets will respond. Depending on when you wager, your price on each team can be drastically different.
From Sportsbook, Casino Betting, Racebook Gambling, WagerWeb offers you the best online gambling options, check it now!
Each sports betting site offers unique odds on teams winning league championships, so odds vary from site to site. To get the best odds, it's important to shop site to site.
Sports fans make most future bets interested in backing their favorite team or player over the course of the season. Professional players avoid this wagering option due to the massive juice built into lines.
Many betting sites offer future bets with a lot of juice built in, and they can get away with extra juice simply because most bettors don't understand how to figure out how much juice is being charged nor can they determine the pricing without juice.
To gauge the future market it is important to break the odds down at each site no matter how poor one site's odds appear. This is because perhaps you're shopping odds at one site with 10 percent juice, another with 20 and another with 40. The site with 40% juice has poor odds for almost every team, so a novice gambler passes them up, where a sharp gambler at least looks to see what their lines are saying. That sharp bettor does the same thing we did here in removing the juice so he can use that later in his analysis.
Get all the latest Betting and Sport News updates on your social media outlets. Find us on both Facebook and Google+!