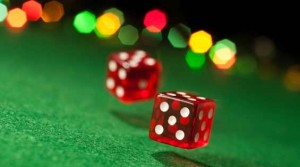 Check WagerWeb and find the best betting site!!!!
Odds are simply a reflection of the chance or probability of a certain outcome in an event. In any event, every outcome has a chance or likelihood of taking place. Odds are simply an interpretation of those chances. The bookmakers form odds or prices to reflect those chances.
Betting odds tell you how likely an event is to happen
They also tell you how much money you will win
The first thing you need to understand is what basic betting odds mean.Let's take odds of 2/1. This means that you need to bet one unit to win two back. Odds of 4/1 means that you bet one unit to win four back. Then you have odds-on prices such as 1/2. In this scenario, you would need to bet two units to win one back.
From Sportsbook, Casino Betting, Racebook Gambling, WagerWeb offers you the best online gambling options, check it now!
The longer odds of 2/1 have less of a chance of winning, while the 1/2 odds-on price is more likely to happen but you would have to risk twice as much to get the same return as if the longer price won.
 'Odds Terms'
Fixed Odds Betting
When you place a fixed odds bet, you are staking a certain fixed amount of money against the bookmakers money to predict the outcome of the event.
Stake
When placing a bet, your stake is the amount of money which you risk or gamble.
Laying Odds
This is another term for a bookmaker taking bets.
Odds Against
Odds against is the term used to describe a bet where you will receive a return of more than double your stake. The profit on the bet will be more than your stake.
Even Money
Also known as EVS, this is when the return will be double your stake.
Odds On
Odds on is the term used to describe a bet where you will need to stake more than you will win,
Short Odds
This indicates that a selection has a good chance of winning.
Long Odds
This indicates that a selection has a poor chance of winning
Get all the latest Betting and Sport News updates on your social media outlets. Find us on both Facebook and Google+!