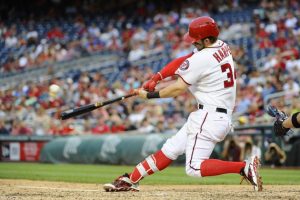 Check WagerWeb and find the best betting site!!!!
In a nutshell, live betting is the ability to bet on sports from the start of the game till the final whistle. Live betting is synonymous with quickly changing markets, meaning bettors will have to adapt quickly to changes. This means they may have just a few seconds to wager before the odds go off the board and are updated after the play.
Live betting for the first time can be extremely fun but also intimidating, with the chance in some cases to bet on multiple different outcomes every 20 seconds. Setting limits for yourself and being selective with your live bets will help you become successful.
Are you looking for the best Poker tips?, WagerWeb offers you the best online gambling options, check it now!
Live betting provides a whole host of different betting opportunities, because there are several wagers that can be placed in play that simply can't be placed prior to an event starting. At any point during a football match, for example, you can bet on which team will score points next, or on the outcome of an individual play. During a soccer match you can bet on which player will score the next goal, or which team will get the next corner.
An example of the advantage of in-play betting is, whilst some football favorites are really poor odds at the beginning of the game, if you can afford to wait 20-30 minutes before you bet on them the odds will increase to something more reasonable and therefore worth betting on.
It's worth noting that the available markets and wagers will vary from one sports betting site to another, as will the number of sports covered. Some sites offer comprehensive live betting on a wide range of sports, but many just focus on the most popular ones. At most sites you'll be able to bet on at least some of the following sports.
Football
Baseball
Basketball
Ice Hockey

Soccer
Golf
Tennis
Cricket
For Americans, the most popular live betting markets will center on football, basketball, baseball and hockey.
Get all the latest Betting and Sport News updates on your social media outlets. Find us on both Facebook and Google+!