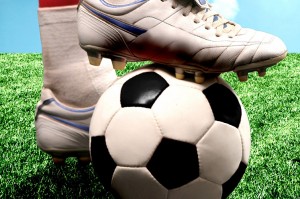 Check WagerWeb and find the best betting site!!!!
Live betting is the ability to bet on sporting events as they happen. Customers will be able to live bet nearly every sport in the world including Soccer, NFL Football, Baseball, Basketball and many more. Live betting gets you right into the action!
The live betting screen will have bets available on every pitch, every touch of the ball, or every throw downfield. The proposition bets offered on live betting sites are full of different types of bets leaving all types of sports bettors fulfilled. In a live action sport with no stoppages such as soccer, the live betting odds will change periodically throughout the game, depending on the score and each of the team's performance
From Online Sportsbook, Casino Betting, Racebook Gambling, WagerWeb offers you the best online gambling options, check it now!
Implementing proper strategies is the secret to success in live betting. This simply means that punters must understand how the odds fluctuate as per the gaming situation. As soon as there is a major turn of events, online sportsbooks modify the odds, and if these odds are to players' advantage, they should be ready to take advantage of these odds. Here are a few live betting strategies for beginners.
If punters carefully watch the lines as they are changed in the course of a match, they will notice that online sportsbooks follow definite patterns. Online sportsbooks have to act fast to avoid putting smart players at an advantage, but they do not always succeed. A punter who is paying close attention to what is going on in the match and how the online sportsbooks respond to these events, they will notice big money opportunities.
Professional punters can easily exploit live betting markets, especially during those emotional moments during the match when recreational bettors over react, causing dramatic shifts in the odds presented. In this case, all bettors need to do is to bet on the opposite.
Live betting can get very exciting, but bettors must always keep part of their attention on their bankrolls. Controlled betting, in other words, is the key to successful live betting. Punters who cannot control the size of the bets they place will end up losing more money in the long run. The above-mentioned 5 percent rule, therefore, will help players maintain control over their live bets.
Get all the latest Betting and Sport News updates on your social media outlets. Find us on both Facebook and Google+!