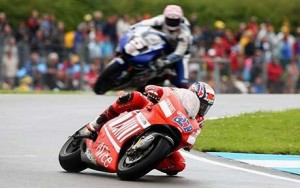 Check WagerWeb and find the best online betting site!!!!
Betting on motor races is as exciting as being behind the wheel and driving the car themselves. Online, you can find out everything you need to know about motor racing and sports betting; from understanding odds to familiarizing yourself with the drivers to betting wisely, everything is available with a click of your mouse.
From Online Sportsbook, Casino Betting, Racebook Gambling, WagerWeb offers you the online gambling options
In order to have the best chance to beat the sports books on the motor racing lines you have to find reasons why their lines are off. You do this by compiling statistical data about the drivers, the tracks and which drivers do better on each track, the weather, the pole position, the pit crews and everything else you can find. Certain drivers do better on certain tracks while others do better in cooler weather, or a main pit crew member may be out this week. You need to track as much information as you possibly can to find an advantage.
One potentially profitable strategy is to find a driver or two every week that for one reason or another are lower on the list of favorites who have a chance to win. For example, if you bet 100 on a driver that is at +2700 you only have to have him win one out of every 26 races to show a long term profit. The problem is that he is at +2700 for a reason, so you need to be realistic when following this strategy. You have to have real evidence from your tracking and statistical analysis that says he has a real chance to win. If you pick two drivers every week at +2700 each, one of them has to win at least once out of every 13 races for you to turn a profit.
Get all the latest Betting and Sport News updates on your social media outlets. Find us on both Facebook and Google+!