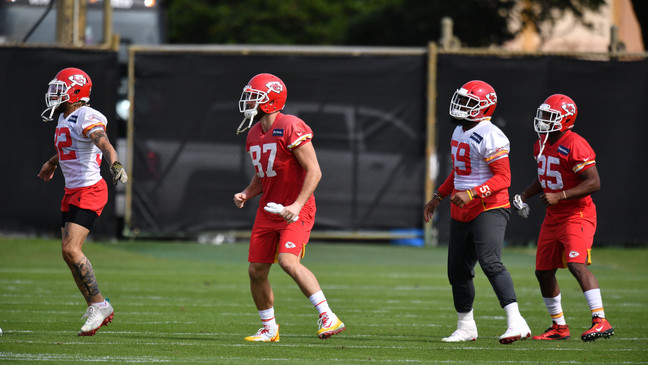 A memo from NFL Commissioner Roger Goodell to all 32 NFL teams states franchises can start reopening their facilities with strict guidelines starting May 19 as long as state and local regulations permit them to do so.
Ian Rapoport of NFL Network provided the memo Friday, and Goodell wrote the following in part in his announcement of the news: "Clubs may reopen their facilities beginning on May 19 if they are permitted to do so under governing state and local regulations, are in compliance with any additional public health requirements in their jurisdiction, and have implemented the protocols that were developed by [NFL Chief Medical Officer Dr. Allen Sills] and distributed to all clubs on May 6."
Get all the latest Betting and Sport News updates on your social media outlets.
Of note, clubs cannot have more than 50 percent of their staffs (and a max of 75 people) inside the facility at the same time. If a franchise wishes to spread out over multiple locations, the max number of people allowed still stays at 75 over all locations combined.
Coaches are not allowed to return to facilities in an effort to promote competitive equity among all 32 teams, some of which will not be able to travel back to headquarters May 19.
Players also cannot go to the facility unless they are rehabbing an injury or receiving treatment. "Customer-facing activities," with examples including ticket and merchandise sales, are not permitted yet.
Teams must also report any case of COVID-19 to the league. The NFL news follows reports that NBA facilities have started to reopen, with a handful of teams doing so on Friday, May 8. Like the NFL, the NBA is also under heavy restriction, although players are allowed to work out on an individual basis.
Check WagerWeb and find the best online betting site.