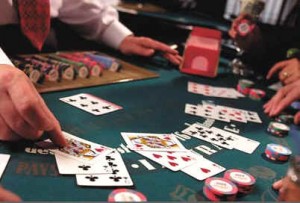 Gambling in one form or another has existed throughout history and to this day is an enjoyable pastime for people all over the world. Many see it simply as a form of entertainment or fun, while there are others that take it very seriously. There are even professional gamblers that make a living out of it.
Responsible gambling for individuals means:
They may gamble for pleasure and entertainment but are aware of their likelihood of losing and understand the associated risks,
They exercise control over their gambling activity, and
Responsible gambling occurs in balance with other activities in their lives and is not causing problems or harm for themselves or others.
Unfortunately, though, the nature of gambling means that it's possible to become addicted or to lose control.
From Sportsbook, Casino Betting, Racebook Gambling, WagerWeb offers you the best online gambling options, check it now!
Even if you think that you'll never encounter a problem yourself, it's a good idea to be aware of the importance of responsible gambling.
Tips for Safer Gambling
Don't think of gambling as a way to make money.
Always gamble with money that you can afford to lose.
Never chase losses.
Set a money limit.
Set a time limit.
Don't gamble when you are depressed or upset.
Balance gambling with other activities.
Gambling and alcohol are not a good combination.
Know Where & How to Get Help
Take Frequent Breaks
Keep a Record
Know the Game
Get all the latest Betting and Sport News updates on your social media outlets. Find us on both Facebook and Google+!