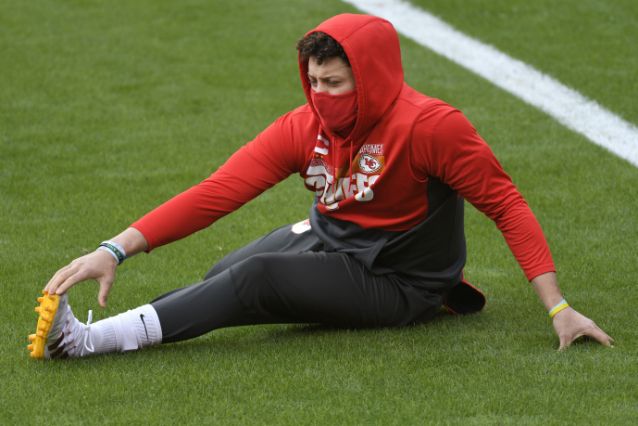 Kansas City Chiefs quarterback Patrick Mahomes will reportedly undergo surgery on Wednesday fix a torn plantar plate in his toe — usually known as turf toe.
Mahomes injured his toe on Jan. 17, during the divisional playoff match between the Chiefs and the Cleveland Browns. He was initially limping on that foot, but the severity of the injury was never really addressed. Mahomes left that game soon after that injury due to a concussion, and the toe issue became an afterthought.
The turf toe didn't seem to affect him for the rest of the playoffs. Mahomes was constantly scrambling during the Chiefs' loss to the Tampa Bay Buccaneers in Super Bowl LV and he looked just fine. However, the injury was reportedly "significant," according to Rapoport.
"Hobbled" is a strong term, so it's pretty impressive that Mahomes was able to handle himself that well with such a significant injury.
Get all the latest Betting and Sport News updates on your social media outlets.
Mahomes will reportedly be having surgery just three days into the offseason.
Getting it out of the way early will mean that he's got more time to recover.
Rapoport only stated that Mahomes' rehab time will be "several months," which leaves a major question which is if he will be ready for the 2021 season.
Mahomes will obviously be limited in what he can do during at least part of offseason due to his toe. While he may be ready for the beginning of the 2021 season, we don't yet know what his timeline is and when he'll be able to get back to his normal offseason training program.
It's possible that he could be slightly behind when he gets for training camp. But that's a problem for the August 2021 Chiefs. For now, Mahomes is getting a nagging injury repaired and that will only make him better next campaign.
Check WagerWeb and find the best online betting site.