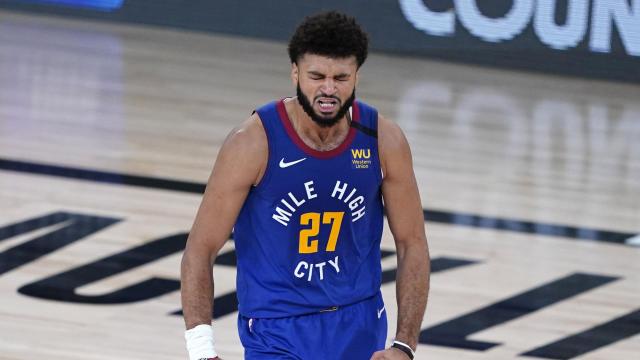 The Denver Nuggets came back from a two-game deficit and now have an opportunity to eliminate the Utah Jazz. It's game 7 between these two sides, in the arguably the most interesting matchup of the playoffs so far.
As said above, this is by far the most interesting first-round matchup of them all so far. At first, Denver took the lead, after that, Utah nailed the next three events, but Denver responded, which is why we have a Game 7 coming up our way.
The stakes are high, so expect a fierce clash, like there is no tomorrow. One more info, whoever triumphs here, will meet the Los Angeles Clippers in the Western Conference semifinals. 
Jamal Murray is in the elite echelon of scorers in the league, and that is something we knew already. But we didn't know that the Canadian was this good. He has three consecutive games with 40 or more buckets, and two with 50+ during that time.
So far, he's been the leading scorer in the playoffs with 37.6 points. Though, all his previous games won't be important if, by any chance, Denver loses. He already has a label of being soft and without guts when needed the most, and this is the perfect chance for shutting down all the critics. 
Get all the latest Betting and Sport News updates on your social media outlets.
The way Murray plays, Donovan Mitchell is just one tiny bit better.
He, too, has multiple 50+ points, but unlike Murray, he is much more consistent. The Spida, however, is without the right sidekick in the last few matches, and that is why we saw the Jazz losing those matches.
In order for Quin Snyder's team success, they have to see Mike Conley perfect. The veteran point guard is Jazz's X-factor. Also, Joe Ingles needs to have a more important part in the attack.
The momentum is on Denver's side, and that is why we have to back their victory in this contest. The odds are at -110 for the Nuggets to triumph. We believe that they are mentally stronger, that is have much higher morale than Utah's guys, who are irritated with all the missed chances for securing the next stage.
Just to remind, both Gobert and Mitchell had outbursts following Game 6, smashing and bashing stuff while exiting the court.
Check WagerWeb and find the best online betting site.