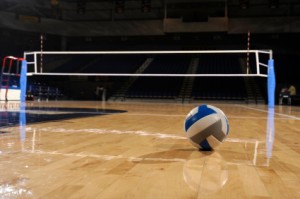 Check WagerWeb and find the best betting site!!!!
Volleyball is extremely competitive with serious money to be made through volleyball betting. Volleyball has been around for quite some time and over the years has become a very popular sport in some countries. Most betting action for this sport will take place during the FVIB World Championships, the Olympics and World League.
Volleyball Betting Types and Odds
Match Betting in Volleyball:
Individuals are betting on the outcome of a match. Depending on the sportsbook, this wager may use either a decimal or fractional system. The payouts will be better for the underdog.
Point Spread: With this type of wager, the winning volleyball team must beat the spread in order for the bet to pay out. The spread could be set at 45 and the team would have to beat that score for points.
From Sportsbook, Casino Betting, Racebook Gambling, WagerWeb offers you the best online gambling options, check it now!
Point Totals: This is a bet on how many points, total, will be scored between the two volleyball teams. Bettors aren't betting on the outcome of the match but instead on how many points will be scored. This is an under/over bet.
Set Handicap: This wager is on the outcome of a particular set. These are offered at terms similar to match bets and are often listed in a decimal and fractional system.
Volleyball betting competition guide
Pinnacle Sports offer volleyball betting for the most popular domestic and International competitions, including:
Olympic Volleyball Betting:
The Summer Olympics is held every four years and is the pinnacle for national volleyball teams.
FVIB World Championships Betting:
The FIVB volleyball World Championship is an international men and women's indoor volleyball tournament in which 24 teams compete at the finals to lift the competition that occurs every four years.
World League Volleyball Betting:
The World League is an international men's volleyball competition.  Since 1990 16 teams contest this annual tournament across five continents.
World Cup Volleyball Betting:
Both men and women compete in this international tournament, which acts as a qualifier for the summer Olympics.
Grand Prix Volleyball Betting:
The World Grand Prix is an annual international women's competition, which is considered the women's version of the Volleyball World league.
Domestic Volleyball Betting:
Pinnacle Sports offer a number of betting opportunities for domestic volleyball leagues across all continents.
Get all the latest Betting and Sport News updates on your social media outlets. Find us on both Facebook and Google+!