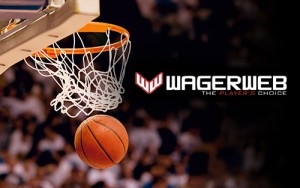 Check WagerWeb and find the best betting site!!!!
Live Betting Rules
The following rules apply for Live Betting:
Markets do not include overtime unless otherwise stated.
Offering: Lines are offered at the discretion of WAGERWEB. We do not guarantee having a line available at any point in the game. All Live-Betting wagers are to be placed exclusively online. Live In-Play lines are offered for televised games on selected sports.
Information Displayed & Score Board: Although we make every effort to ensure all Live In-Play information displayed is correct, information (such as score and time of game and other) is intended to be used as a guide and we assume no liability in the event that any information is incorrect.
From Sportsbook, Casino Betting, Racebook Gambling, WagerWeb offers you the best online gambling options, check it now!
Transmition and Bet Delays: For security purposes and to allow bookmakers to closely monitor odds in order to avoid past-post due to transmissions delays, any bets placed on live betting events are automatically delayed. Players may experience a maximum delay of 15 seconds (plus any additional network delays) depending on the sport and the venue of the match.
Please be aware that transmissions described as "live" by some broadcasters may actually be delayed. The extent of any delay may vary between customers, depending on the network set-up on which they are receiving data.
Past-post: If it has been determined by WAGERWEB that a bet was placed after the outcome of an event is known or after the selected participant or team has gained a material advantage (e.g. a score, etc) open and settled bets in question will be cancelled.
Line Errors: In the event where an obvious error has been identified, all bets with that error will be cancelled. In the event that the format of a match differs from our displayed information, we reserve the right to void any wagers.
Grading: Although every effort is made in order to grade bets as soon as an outcome of a market is known, our system needs to obtain the official result in order to settle pending wagers; this process could take a few minutes.
If the outcome of a market cannot be officially verified, we reserve the right to delay the settlement until official confirmation is obtained. In the event of an incorrect settlement of markets, we reserve the right to correct them at any time. In the event a match is not finished or played (e.g. disqualification, interruption, withdrawal, changes in draws etc.), all undecided markets will be voided.
Please refer to our betting rules for information on how we settle specific markets.
'Automatically Accept Any Odds Change' feature: Depending on the sport, odds may change drastically from one moment to the next. If the option to "Accept any odds change" during confirmation is turned ON, bets will be accepted at the current market odds without any warning or option to cancel the bet. Please be aware that Live betting wagers CAN NOT BE CANCELLED, and players are responsible for enabling and disabling this option at their discretion.
Get all the latest Betting and Sport News updates on your social media outlets. Find us on both Facebook and Google+!