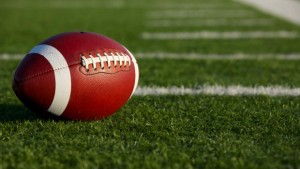 Match Betting
The most-simple form of in-play betting. Fancy your side to win on the road this weekend but don't think much of their pre-match price? Patience is a virtue. Hold your nerve with the bookies and wait it out. The longer your team stays at 0-0, struggling to break through the opposition defence, the more they will drift in the market. Confidence and timing are key here. If you keep faith in the fact that your team will score and win, wait until they ease to a price more in-line with your thinking and then get on. If you're really confident you could even lump on your side to win the match despite going a goal behind. If you're boys start slow and find themselves 1-0 down after 10 minutes, there's still plenty of time to claw it back. Arsenal start week eight in the Premier League an unappealing 1/3 with Paddy Power vs Hull but it pays to remember that The Gunners were 2-0 down after eight minutes when the sides last met before coming back to take a dramatic 3-2 FA Cup win.
Check WagerWeb and find the best online betting site!!!!
Match Corners
Get a feel for the game and then make your bets. Is the match swinging from end-to-end? Are the hosts battering down on the goal of their unwelcome visitors or is the tie bogged down in midfield with neither side able to force things their way? It's worth watching how the match has started and figuring out how it'll shape the rest of play. Chelsea took a famous 2-0 win over Arsenal in week seven of the Premier League but much of the battle took place in no-mans-land meaning the game produced just three shots on target, all from The Blues. That sort of tussle would have me reaching for the corners market, less goalmouth action means less corners and under 10 in the game would have been a bet pretty early on, we ended up with just four. If it's a midfield battle, back under a certain amount of corners and you'll be happy to watch the sides cancel each other out.
From Online Sportsbook, Casino Betting, NFL Odds to Racebook Gambling, WagerWeb offers you the online gambling options
Booking
Whether it's a relegation dog fight or derby at the top of the league, passions are sure to be running high when there's more than just three points at stake. The first Merseyside Derby of 2014/15 ended 1-1 at Anfield thanks to goals from Gerrard and Jagielka, not much good if you came down either side of the fence pre-match. It's always worth playing the bookings in games like this however as the referee will be all too aware of the rivalry and want to stamp his authority all over the fixture. Have a look through the line-ups and players preparing for kick-off. Is this a derby debut for anyone or are there players in the away dressing room looking a tad nervous and caught up in the occasion? Back them to be the first player booked, or back his employers to be the first team booked. The man in the middle won't stand for too much so if you see a player push his luck early, his card will be marked, one way or another. An example of this came in the Merseyside Derby where former England skipper Gareth Barry went into the book after just 2 minutes. I'd put good money on that not being the last in live play either.
Under/Over Goals
Another market where it pays to have your trigger finger poised and ready for action. Has the game started at a nervous pace with both teams more worried about conceding than scoring themselves? Have a play on the under goals market, for example under 2.5 goals. You'll need to have your senses about you when playing this market however as the closer the game gets to full-time, the smaller the odds will become. Watch the first 10 minutes with interest and make your play judging on how things are shaping up.
Asian Handicap
This is a valuable market but one you must fully understand before placing your bets, get it wrong and see how much sympathy you'll get from bookmakers, and rightly so I suppose. Asian Handicap is about forgetting what has happened so far in the game and making your call on what is about to happen. If your team are 3-0 up and you think it's free money to back them on the Asian Handicap -0.5, think again! The bet will be settled as if the game was level at the time of you having your say and the handicap re-sets after every goal scored. So if you're team are 3-0 up after 70 minutes there's every chance they'll make a few changes to safeguard the points and avoid injuries, whereas if they are 3-0 up after 20 minutes, I'd say there's more goals to come. Backing your side -0.5 means they will still have to score at least one more goal during the match.
Bet Smart
Betting is full of fads but it's testament to in-play betting that it's as popular now as it was when it was first announced, perhaps more so, punters just love it. However with the game in a frenzy and prices constantly updating across the board in front of your very eyes, it's easy to get caught up in the moment! Play safe, understand the market you're going to be betting on and keep your stakes in-line with what you would stick to before kick-off. In-play betting is all about having confidence, nerves of steel and being in the right place at the right time. Bookies still want most things on their own terms so will be watching the game on a feed which is probably a second or two quicker than your TV at home and will suspend betting when needed. If your team get a penalty you won't be able to jump on first goal scorer, that's for sure. They will have around an eight second time delay on you placing a bet and it being accepted, so the quicker you act the more chance you have of getting on.
Get all the latest Betting and Sport News updates on your social media outlets. Find us on both Facebook and Google+!