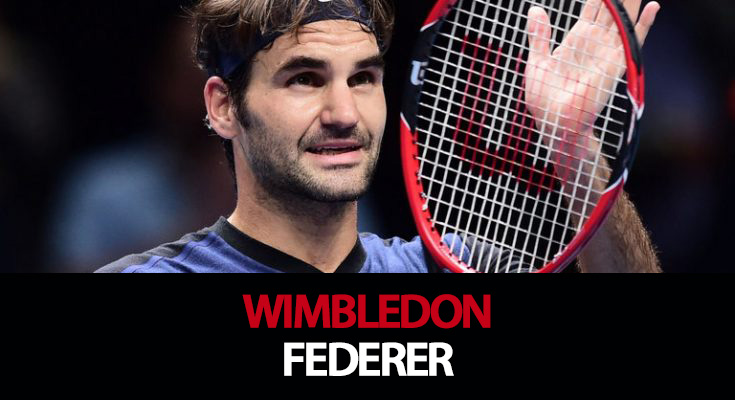 Roger Federer is back in the second week at Wimbledon. The rest of the Big Four — Novak Djokovic, Andy Murray and Rafael Nadal — have been right there with him. Like in the old days.
Boris Becker says: "I think one of those four men will hold up the trophy again."
Federer is 35, father of four, and the only one battling a cold in the middle of an remarkably torrid English summer. He still sounded congested in the interviews after defeating Mischa Zverev in straight sets in the third round. But he improved, and defeated Grigor Dimitrov on Wimbledon's so-called Manic Monday, the day all the men's and women's fourth-round singles matches are played in civilized haste.
From Online Sportsbook, Casino Betting, NFL Odds to Racebook Gambling, WagerWeb offers you the online gambling options.
Federer has now played 99 singles matches at Wimbledon, and has won 89, more than any other man in the Open era. He has been able to adapt to the tennis of these days, fast-paced, with the power of the players and the equipment. Saturday and Monday matches were not quite full flights for him, but there were plenty of fine moments. Above all, he did an exemplary job of putting the ball again and again in an awkward position for his latest rivals — and that to the limit of his reach, the top of his leap, the tips of his toes.
Federer has proven his capability to learn new tennis tricks at an advanced age. Specially after coming back from knee surgery and a six-month layoff, the longest of his career, to win the Australian Open last January. He has already proved that he can drive his single-handed backhand with new commitment and find an antidote to Nadal, having beaten him three straight times on hardcourts this year.
Get all the latest Betting and Sport News updates on your social media outlets. Find us on both Facebook and Google+
To win his eighth Wimbledon title, that would be the first since 2012, is going to demand plenty more agility and endurance. Now that has defeated Dimitrov, Federer will face Milos Raonic, a finalist here last year. Past that, Federer is likely to face Djokovic, who keeps showing signs of revival in his straight-sets victory over Ernests Gulbis on Saturday.
Federer is not a certain favorite, but he is certainly a crowd favorite. After his victory on Saturday, the usual crowd awaited him near Centre Court, camera phones at the ready. Is clear that the big moment of Federer seems still far from ending.
Check WagerWeb and find the best online betting site.