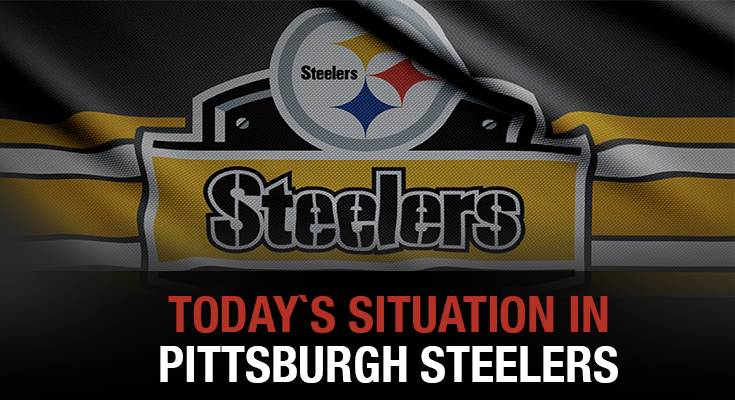 In today's Pittsburgh Steelers oversight, they are expecting to sign Le´Veon Bells and James Connor. These incorporations will definitely level the team and boost everybody to the preseason. Remember that James Connor is the leader of the top-selling jerseys at Dick`s Sporting Goods nationwide. His reputation is a big thing since he overcame a cancer and got drafted by Steelers due to his running skills. Everything is pointing out that he will share the prime carriers with veterans Knile Davis and Fitzgerald Toussaint after his hamstring injured which distanced him from offseason workouts.
Get all the latest Betting and Sport News updates on your social media outlets. Find us on both Facebook and Google+
In the past days, quarterback Ben Roethlisberger got amazed of his pass-catching skill and is very sure he will be a good input to Steelers this year long. James Saxon stated to Espn: "He runs the football downhill, he can bend, he can catch the football. He's tough, he's smart, he's a guy who will come here and work every day." Pittsburgh fans have to be very happy and distress for the coming season.
From Online Sportsbook, Casino Betting, Sports Odds to Racebook Gambling, WagerWeb offers you the online gambling options.
Regarding, Le´Veon Bells, the agreement is not totally closed. On Thursday's practice, he got dismissed, unsettling the line and expecting several reactions from their teammates. Some of them, understood that it will be unworthy getting an injury at this point when a contract is not close. The most worrying part as per head coach is the lack of team-building which could be set for the third preseason game. So in other words, he is looking for a bigger deal than just a year contract offer, this is about money as usual in NFL. No matter what, these strategies from players always lead to better conditions.  Despite the money, Pittsburgh Steelers can be secure that Bell`s incorporation will mean a tough offense with a running backer who is not common to injures.
Check WagerWeb and find the best online betting site.
Certainly, the situation in Pittsburgh looks in order and good to go for Preseason First Game against Giants on August 11th.