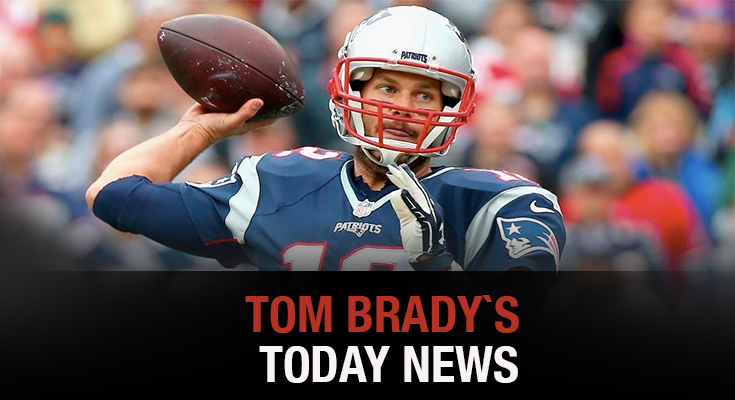 When is about legend Tom Brady, the football media can get overwhelm. After a very pale game on the first NFL regular season, Tom Brady has announced that he is not thinking on retirement yet. The maximum quarterback of NFL turned 40 the last 3rd of September and during 2016 broke his record with 3554 yards, 28 touchdowns and only two interceptions. He stated: "I'd like to play until my mid-40s. Next year is not going to be my last year." The Patriots defeated Falcons on the Superbowl 51 becoming their fifth championship since 2001.  Was named Super Bowl MVP for the fourth time after leading the team to a 34-28 win that included a 25-point comeback. Everybody in football business will never forget this comeback. It was the fourth quarter and they were down. Falcons fans were celebrating already and a heavy cold punch said no to their championship led by Brady of course.
Get all the latest Betting and Sport News updates on your social media outlets.
His wife during the summer stated that he suffers of mental shocks very often. His health doesn't seem well after 18 seasons on action. Although, he has never registered with these mental shocks for NFL organization purposes and stated to the media that he will never comment about his medical situation.  
Check WagerWeb and find the best online betting site.
For the forgotten game against Kansas City Chief, the only thing to say is that Brady got the worst number among all NFL quarterbacks. He threw 36 passes and only got 16 completed. Now he has the chance of comeback when visiting New Orleans next sunday knowing that Saints also failed on their first game against Minnesota Vikings. Following the comparison in yards, New England made 374 yards on their first game and Saints 344. So both are on special needs to overcome this ridiculous start. Brees made 291 yards and Brady 267. Both lost and both made a very bad game. Take the over for this game no matter the number.