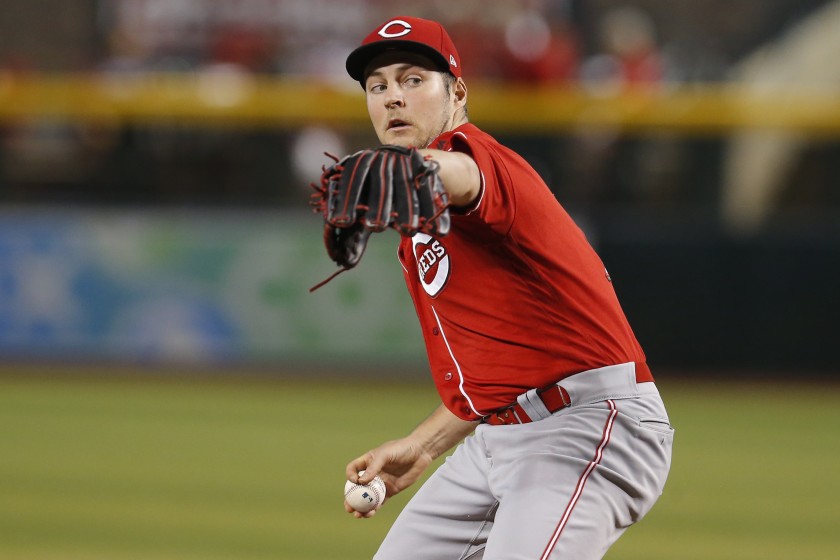 The Los Angeles Dodgers' landmark agreement with Trevor Bauer has been met with clear reservation, and in some instances disdain, by some of the team's fans, none of which includes his projected on-field performance.
Bauer's boundless social media activity includes instances that have prompted accusations of online bullying, two of which involved women who became subject to harassment by Bauer's followers. He has made an anti-transgender joke — something he subsequently denied doing consciously — and has dismissed sensitivities around the Cleveland Indians' logo, prompting questions about his fit within a liberal market and inside a tight-knit clubhouse that has become increasingly socially conscious.
Bauer, signed to a three-year, $102 million contract with opt-outs throughout, said Thursday that he is evolving.
Get all the latest Betting and Sport News updates on your social media outlets.
"All the conversations I've had with people across all walks of life over the last couple of years and all the things I've learned — I can say that I have learned from those," Bauer stated after being presented with his No. 27 jersey during a virtual news conference from Dodger Stadium.
"I've spent a lot of time talking to other people to try to understand other perspectives, and I'm doing my best to be better, as I do in all walks of my life. I don't think that it makes any sense to dive into specific issues in this forum, but I am committed to being better on social media, being better on the field, being better in the clubhouse, being better in life in general."
Bauer said joining the Dodgers was "a long time coming" and recalled how he used to sit in the left-field bleachers listening to Vin Scully on the radio. Adding Bauer will push the Dodgers well past the 2021 luxury-tax threshold, but Friedman said it would not impact the team's ability to re-sign Justin Turner or add another right-handed hitter.
The move marks only the second time that a reigning Cy Young Award winner has joined the reigning World Series champions, the other being Roger Clemens with the New York Yankees in 1999.
Bauer probably won't fulfill his desire to pitch every fourth day, but he'll join a starting rotation that is legitimately seven-deep, with Clayton Kershaw, Walker Buehler, David Price, Julio Urias, Dustin May and Tony Gonsolin.
Check WagerWeb and find the best online betting site.