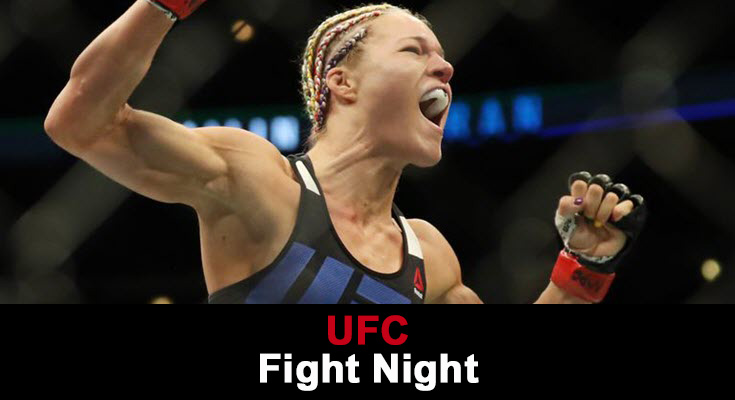 The UFC heads to Oklahoma City, Oklahoma for an exciting Sunday fight card headlined by a key lightweight matchup between Michael Chiesa and Kevin Lee this coming June 25th.
The co-main event is home to Johny Hendricks' second UFC fight at middleweight as he takes on Tim Boetsch while BJ Penn continues his second run against fellow veteran Dennis Siver.
This is a summary how these fights and the rest of the thrilling main card might play out.
BJ Penn vs. Dennis Siver
Two fighters well beyond their primes kick off the UFC Fight Night as BJ Penn fights Dennis Siver.
Penn hasn't landed over 50 significant strikes in a bout since 2013 or won a fight since 2010. Siver, in the other hand, has won just three fights since 2012.
Prediction: BJ Penn by decision.
Tim Means vs. Alex Garcia
Means has only lost to one unranked fighter during his time on the UFC roster and that happened to be his last fight, a second-round submission loss to Alex Oliveira, last March. Garcia, in the other hand, is one of the strongest fighters on the roster and should be able to use that to his benefit when working on takedowns.
On the feet, Garcia is explosive and closes the distance in a heartbeat to release heavy strikes. Means is more of a distance fighter who throws a variety of punches and kicks and knows how to use his jab to capitalize on his consistent reach advantage.
Prediction: Tim Means by decision
Joachim Christensen vs. Dominick Reyes
Christensen is 1-2 in the UFC and while he's struggled against submission fighters, he's shown to be a very capable striker. His opponent, Reyes, is a true knockout artist but much of his game is a mystery considering he's finished five of his six fights in the first round, including four in less than two minutes.
Prediction: Dominick Reyes by first-round KO
Felice Herrig vs. Justine Kish
Kish, a former Golden Gloves champion, is very crisp on the feet. She has managed to land 50 percent of her thrown strikes – far more than the UFC average of 42 percent – and lands 4.1 strikes per minute, nearly double that of her coming rival. Herrig lost the striking battle in her last bout against Alexa Grasso but could compensate with her outstanding wrestling.
A very even encounter, it will end up being one of the best on the card.
Prediction: Justine Kish by decision
Get all the latest Betting and Sport News updates on your social media outlets. Find us on Facebook and Google+
Tim Boetsch vs. Johny Hendricks
Tim Boetsch has one-punch power and will enter the bout with a five-inch reach and three-inch height advantage. He also touts a strong wrestling background – like Hendricks –  with excellent hips, so it's going to be rough for either fighter to get a takedown on fight night.
Hendricks will have the speed advantage in this one and should be able to close the distance and work his way inside for some dirty boxing and clinchwork. He struggled to strike from a distance in his last bout and doing so against Boetsch could see him get picked apart in exchanges.
If Boetsch can avoid getting caught on the chin, his strength, power and patience should overcome Hendricks' speed advantage.
Prediction: Tim Boetsch by third-round TKO
Michael Chiesa vs. Kevin Lee
Lee and Chiesa are both incredibly well-rounded fighters and on paper, they're closely matched. They both land about three takedowns a fight at a 40 percent success rate and defend 73 percent of the takedowns thrown their way. They both also attempt just under two submissions per fight and love to finish with the rear-naked choke. As they have comparable ground games this fight may be kept standing and that would benefit Lee, who is the sharper fighter on his feet.
Lee has quick hands and exceptional footwork that can prove to be a challenge for "Maverick" to handle. He has the longest reach on the entire main card too. However, if the fight goes to the grounds, Chiesa take his back and work his patented RNC, giving the second great advantage.
Prediction: Kevin Lee by third-round TKO
Sign up at WagerWeb.ag