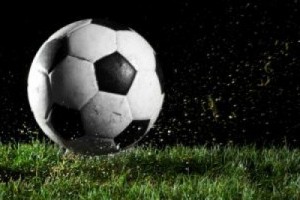 Here there are the tips for Winning at Sports Betting
Line Shopping and Steam Chasing
Line shopping is an easy way to gain an edge. This method involves looking for sharp, trusted lines (usually from well respected, liquid books) and then finding other sites that are slow to update their lines. This can happen a lot in the last hour before game time. One book may list a team at -3 and then all of the sudden the line starts dropping, first to 2.5 and then all the way down to 2 and finally 1.5. However, while the line is at -2.5 at one book, another may still have -3. This would provide a great opportunity to take the underdog and "chase the steam."
Check WagerWeb and find the best online betting site.
Tailing a Respected Capper
Sometimes, you will find a handicapper who sells or gives away picks who has a solid track record. There are a few reputable sites that offer picks for sale that you can use to profit. Being early is key here, as this can be where the "steam" mentioned above often originates. If a big time syndicate is pounding a line into shape, you want to be in as early as possible, before books catch on and adjust.
Bonus Chasing
Bonuses are in shorter supply than in years past, but there are still good values to be found here. Sportsbooks often offer a "first time deposit" bonus or a reload bonus for players who are depositing. This can be a goldmine when played correctly. It is good to always try and max out the bonus while it is available. So if a book offers a reload bonus of 20% up to a $2000 deposit, it is in your best interest to deposit the full amount and take advantage of the $400 bonus. Signing up for a new book just to get the bonus is often a good play as well. Hunt online for books, talk to your friends, and search forums to find the best bonuses available. Be especially aware of special bonuses during busy times such as the NFL Playoffs or big soccer betting events such as the World Cup, Euros or even the Champions League finals, since books will be highly competitive and vying for your action.
From Online Sportsbook, Casino Betting, NFL Odds to Racebook Gambling, WagerWeb offers you the online gambling options
Do It Yourself
You can also "do it yourself" and become a handicapper. However, most, if not all, information that you come up with (widely available information) is already priced into the lines. So, it doesn't do you much good to look up the weather forecast or the coaches' records on primetime games or other stats such as rushing yards or goals scored. The bookies, and other smart handicappers, have already pored over all this information and it has been accounted for. But if you are a computer whiz, or good with numbers, you may be able to develop a computer program to crunch tons of numbers in order to come up with an edge. A tip here: the smaller the market, the less attention paid to it, by bookies and other gamblers. So you may have a better shot at finding an edge in a smaller sport or market such as certain props.
Become the Bookie/Bet on an Exchange
Exchange betting is becoming more and more popular nowadays, with the advent of the internet and online books over a decade ago. This can allow you to effectively "become the bookie" and offer other gamblers odds on a certain outcome. Even when taking into account the house commission, this can still prove very profitable.
Let's look at an example now.
Respected sportsbook A has a MLB baseball game listed as
Team A -130
Team B +110
You are browsing your favorite exchange and see the best available offer at
Team A -145
Team B +100
You decide to put in an offer and put up $105 to win $100 and pick Team B to win. Now the exchange will update to show
Team A -145
Team B +105
Someone decides to take your offer and bets the full $100 to win $105. Even taking into account the house's cut (2% of all winning bets), you are still in good shape and better off than taking this bet at the well respected Book A.
Getting Paid
Of course, if you win at sports betting, it is no good unless you ultimately get paid. Make sure you bet with highly respected books for the most part, but don't be afraid to take a shot at a smaller, up and coming book. Read up online about the book and find out what others are saying. Try the live chat and see what withdrawal options they have. Maybe start off with a small deposit and then withdraw after a few weeks and see how they treat you. If you are getting endless emails and vague answers, it might be best to avoid this book. Initiating a cashout during peak times (NCAA March Madness, Super Bowl, World Cup) might be a good idea, since the books will probably be flush with cash and able to pay to keep the business going.
Things to Avoid
Probably the most important aspect of winning at sports betting is knowing what to avoid. There is a myriad of things to avoid when betting sports. For example, try to avoid paying -110 when -105 is easily available somewhere else. Don't bet more than normal because you're stuck for the day/week/month/year. Don't bet more because the game is on TV. Take any picks with a grain of salt. Most picks, especially picks that are given away, are worth their weight in gold, so 0. Occasionally you'll find someone worth following, but chances are they are just trying to sucker you in to purchase future "locks" with the promise of a free half-season if they happen to lose.
Avoid betting on your hometown team if it becomes a big deal if you lose. What I mean is that it's fine to bet on your hometown team, but not if a loss will cause you to automatically bet bigger and bigger on later games that day. Some fans become so emotionally invested that it is best to just watch the game and avoid making a bet. Another solid reason to avoid this is because most local bookies will bump the lines to account for heavy action on the hometown team, giving you a worse value.
Get all the latest Betting and Sport News updates on your social media outlets. Find us on both Facebook and Google+!