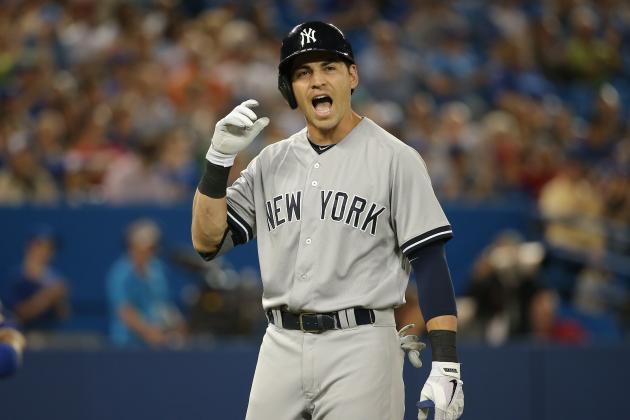 On Monday, the injury-plagued Yankees outfielder underwent left hip surgery to repair a torn labrum. The surgery was performed at Manhattan's Hospital for Special Surgery, by Dr. Bryan Kelly, and went as expected.
According to the Yankees, the typical recovery time frame is approximately six months, which would put him in line to begin spring training.
"I heard a few days ago that he'd decided on going the surgical route,'' Yankees manager Aaron Boone said on Tuesday, prior to the game against the White Sox. "Hopefully, this is something that gets him right.''
Yet, Ellsbury's future with the Yankees – despite his two additional guaranteed contract years – remains in question.
After this season, Ellsbury is still owed roughly $47.3 million of his original seven-year, $153 million free agent contract, which includes the buyout of an option for the 2021 season.
Ellsbury did not start in any postseason games last year, having lost the starting center field job to Aaron Hicks.
Get all the latest Betting and Sport News updates on your social media outlets
And there were no assurances in 2018 about Ellsbury's playing time with the addition of Giancarlo Stanton to an outfield that already featured Aaron Judge, Brett Gardner and Hicks, with Clint Frazier also in the mix.
"It's hard to speculate what our roster will look like next year,'' Boone said, speaking generally about Ellsbury's place on a 2019 roster. "Hopefully, he'll be a part of it – if he's starting somewhere in the outfield or if he's that extra outfielder.
"As long as he's healthy, we know we still potentially have a really good player on our hands,'' Boone said.
During this past spring training, Ellsbury dealt with oblique, hamstring, plantar fasciitis and back issues, but the hip problem had ultimately kept the lefty-hitting outfielder from sustaining any on-field work.
"Now that we're post-surgery, I think they feel like it all kind of traces back to probably the hip,'' Boone said of the root cause for Ellsbury's season-long absence.
And the club believes it exhausted every option with Ellsbury before surgery was recommended.
Check WagerWeb and find the best online betting site